The 2022 Subaru Love Promise Customer Commitment Award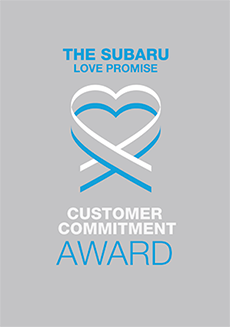 We've been nationally recognized for our dedication to our customers and the Subaru Love Promise.
We're honored to receive the 2022 Subaru Love Promise Customer Commitment Award. This award nationally recognizes Subaru retailers who demonstrate excellence in all areas of customer-focused performance. It highlights exceptional customer service that builds lifelong relationships with Subaru owners.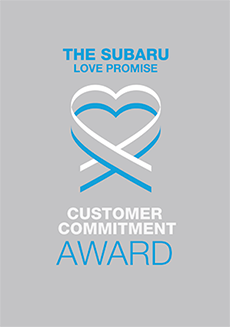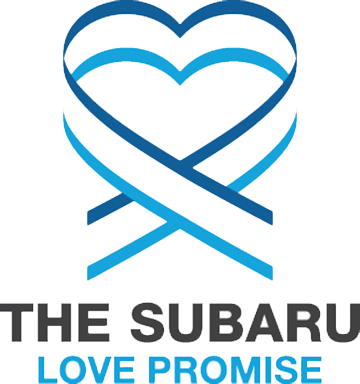 What is the Subaru Love Promise?
Subaru and our retailers believe in making the world a better place and the Subaru Love Promise is our vision of respecting all people. This is our commitment to show love and respect to our customers and to work to make a positive impact in the world.
How is AutoNation Subaru Roseville dedicated locally to the Love Promise?
Our Love Promise can be seen in various partnerships with local charities and non-profits. We're grateful for the opportunity, not only to be a part of our community, but to serve it as well.
City of Rocklin Parks and Recreation
City of Roseville Parks and Recreation
Sutter Roseville Hospital
Love Promise Stories from AutoNation Subaru Roseville
Subaru and AutoNation Subaru Roseville believe in making a positive impact on the communities in which we live and work. We uphold that belief through our Love Promise Community Commitment. Every month, we select inspiring stories from customers and partners from around our area who strive to support our collective commitment and feature them here
The Coffee Love Story - Thanh L
Placer SPCA came out to AutoNation Subaru Roseville and we fell in love! Coffee came off the truck extremely shy and nervous but ran straight up to us with all the kisses and it was done for. She is an extremely bouncy, energetic little pup that loves her food and long walks.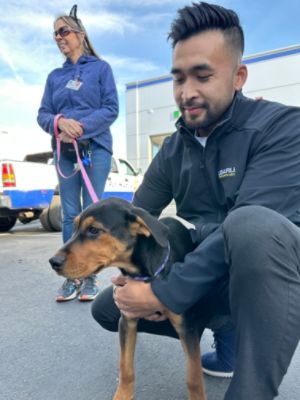 ---
Feeling the Subaru Love - Kyle C
My wife and I own a 2019 Outback and a 2020 Forester Sport and service both vehicles at AutoNation Subaru in Roseville, CA. We love our Service Advisor, Heather Mendieta and how flexible she is in getting our vehicles in for regular maintenance on short notice due to our crazy work schedules. Everyone in the Service Department is friendly and we are loyal customers there, despite having other dealerships closer to where we live. I feel compelled to share our most recent service appointment experience because it's a perfect example of why we will always drive a Subaru and always service in Roseville. I had an appointment scheduled for the Forester on Sept 12th with Heather. We live in Cool and in that week prior we had been evacuated from our home due to the Mosquito Fire and we're staying with friends. Additionally, I was experiencing some financial hardship at that same time. I reached out to let Heather know that I wouldn't be able to make the appointment and would reschedule when circumstances changed. She immediately said that I should still bring the car in for service and that it would be at no cost. Virginia and I will always remember the compassion for what we were going through, and the love that was shown to us when we really needed it. Thank you so much for creating and encouraging a culture that allows and encourages these types of acts by your employees. Warmly, Kyle and Virginia Colmar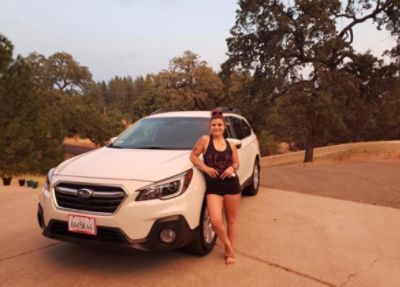 ---
An Underdog Story: Vanny - Shannon S
**Vanny was adopted in October 2022 during the Subaru Loves Pets adoption promotion after a long, five month stay at Placer SPCA.** Vanny came to Placer SPCA in May of 2022 – she was timid, sensitive when it came to how she liked to be handled, and would occasionally react to other dogs. The Placer SPCA animal care team worked with Vanny noting her behavior, and over time, Vanny began to play with her favorite squeaky toys, welcome visits, and even give kisses and tail-wags to visitors. Vanny won the hearts of many and had become a staff and volunteer favorite – why was she still at Placer SPCA five months later? It didn't make sense. Recognizing that Vanny could use a break from the daily shelter routine, two foster volunteers decided to take Vanny home with them for a weekend sleepover in early September. Vanny was a perfect guest. They reported back that she was house trained, friendly, enjoyed short neighborhood walks, and was calm while riding in the car and when visitors came to the house. They saw first-hand what an easy dog she was to live with. The entire team at Placer SPCA was rooting for Vanny to find her forever home, and soon. (Link to Vanny's sleepover video: https://youtu.be/RKrGcOOsc2E.) Time went on and Vanny was still at the Placer SPCA shelter come October 2022. Placer SPCA CEO, Leilani Fratis decided to record a Facebook live video in Vanny's habitat. (Link to video: https://fb.watch/gQZL3wo3w0/.) She talked about Vanny and shared that she was a part of the Subaru Loves Pets adoption promotion which allowed Placer SPCA to lower her adoption fees thanks to a generous donation by AutoNation Subaru Roseville. A viewer shared Vanny's video with a friend of his who watched it for a few days and decided to show it to his kids. He wasn't looking for an animal just yet, but Vanny's video had a big impact on him. He made an appointment to meet her in person to see how she interacted with him and his two teenagers. The visit went great and they moved forward to adopt Vanny. As Vanny was leaving to head to her forever home a few tears were shed by staff and volunteers as they said goodbyes. Her adopter noticed and he said, "You have our address, come on over and visit!" As he took the leash, Vanny was ready to walk out the door and gave his new family some kisses along the way. Once Vanny arrived at her new home it took her a few days to adjust, but she is happy, healthy, and loving her new home. Her adopter shared, "She is really a great fit with our family and we all love her so much. She runs around in the backyard with the kids and enjoys her walks with us. She sleeps with each of use at night taking turns hopping from room to room. She goes along for the ride to pick up the kids from school and loves to look out the windows. She is in her forever home now." Thanks to AutoNation Subaru Roseville, we were able to lower adoption fees and help Vanny, and many other cats and dogs, find their forever homes during the month of October.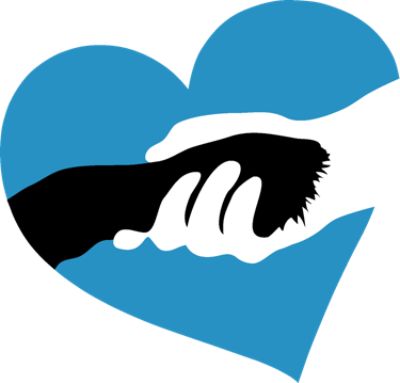 ---
Subaru Loves Pets 2021 & Placer SPCA - Connie F
Whopper The Underdog Gets Adopted Whopper, a 5 year-old Chihuahua mix came to the Placer SPCA as a stray. She was having a hard time getting around, partly because she was very overweight, but also she seemed to be in pain. X-rays revealed a pelvic fracture, disc disease, hip dysplasia and arthritis. No wonder she wasn't moving around much! Our veterinary team started Whopper on medications to ease her pain and help with inflammation, and then fitted her for a wheelchair to help her move around more easily. She was placed in a foster home where she could receive lots of love and attention, and where her weight-loss plan could be closely monitored. During this time, the Placer SPCA also provided Whopper with treadmill therapy, which would help with her weight loss goal and was easy on her joints and spine. Before long, this sweet "Underdog" was on her way to a healthier life. To make things even better, at the Subaru Loves Pets Adoption Event at AutoNation Subaru Roseville, Whopper was adopted by a wonderful family! Thanks to the generous support of AutoNation Subaru Roseville and the community, your donations help save the lives of animals who need us most, like Whopper. Subaru's contribution allows us to continue our critically needed programs and services including pet food assistance, humane education, low-cost spay and neuter, medical care and much more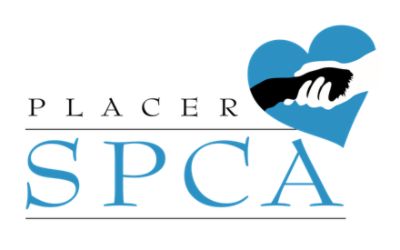 ---
Jude walks again thanks to AutoNation Subaru Rsvl - Courtney M
Jude, a 2-year-old small mixed breed dog came to us as a stray on September 28, 2020. He was brought in after a Good Samaritan discovered he was unable to walk. We assumed he had been hit by a car, but upon further examination, his trauma was even more severe. He had several puncture wounds around his neck with a large amount of swelling — indicating something had likely picked him up by the neck and shook him. For three days, our veterinary staff tried various treatments to address his wounds and control his pain. We were concerned about his quality of life if we didn't start to see improvement. On the fourth day, he miraculously made a complete turnaround. He began walking normally, interacting with staff, and eating willingly. We took x-rays and had them evaluated by a radiologist specialist to make sure we weren't missing anything in his treatments. Each day he improved and after about 2 weeks, we decided he was healthy enough for adoption. Jude was adopted to a loving home in October. Thanks to the generous support of AutoNation Subaru Roseville and the community, your donations help us save the lives of animals who need us most, like Jude, through our Guardian Angel Program. Subaru's contribution also allows us to continue our critically needed programs and services including pet food assistance, humane education, low-cost spay and neuter, and so much more.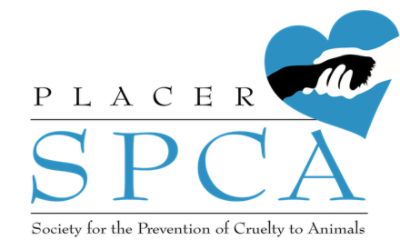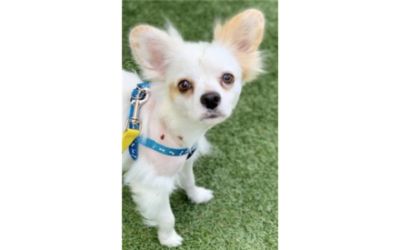 ---
Placer SPCA Share the Love Story - Connie F
Placer SPCA received $38,672.00 from the Share the Love Event. It arrived in May 2020, in the midst of the COVID19 pandemic. Due to the Shelter in Place order, all of our facilities had closed. That included our Intake Center, the Auburn location and our new Adoption & Education Center. Our two largest fundraising events of the year, Funny Bones and Woof Wine and Dine were canceled, and our thrift store, recycling and adoption programs were temporarily suspended, resulting in another significant loss of revenue. During this time, 180 animals were placed in foster homes where they continued to receive the highest quality of care. Since then, we have been reopening in a phased approach. Some animals that were in foster care are now returning to the Adoption & Education Center, while others are remaining in foster care until they are adopted. Adoptions have now resumed by appointment. The average cost to care for one of our animals can be around $500 and includes spay/neuter surgery, micro-chipping, training, food, shelter, and unconditional love. Medical care costs can add up quickly and are an additional expense. Your donation has helped us continue to provide quality care and medical treatment to homeless and abandoned animals during this pandemic. AutoNation Subaru's generous gift has been allocated to our greatest needs. In addition to the best of care for animals within our shelter, your support will allow us to offer programs that keep people and pets together whenever possible. This includes our community pet food pantry and SOS program assisting with funding for boarding, rental deposits and medical care for animals when individuals and families are experiencing financial difficulty. We are incredibly grateful for our special relationship with AutoNation Subaru. Thank you for helping us, help others during times of crisis.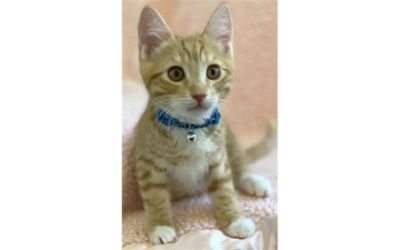 ---
All because he asked Do you need some help today? - Not available N
John Elmore out of Roseville Subaru in the Automall is a phenomenal salesman. It all started with "Do you need some help today?" with a genuine smile. After test driving a few cars, I knew that the 2019 outback was for me! John went through the hoops in getting us the best deal possible and remained professional throughout the entire time. John showed me how to use the new features that the car had to offer. He kept in touch after the sale to make sure the car is exactly what I thought it would be. When I was disappointed by not having remote start, he created an appointment that worked with my busy schedule and helped me get the best rate on the remote start. Thank you John Elmore and Thank you Subaru at Roseville Automall!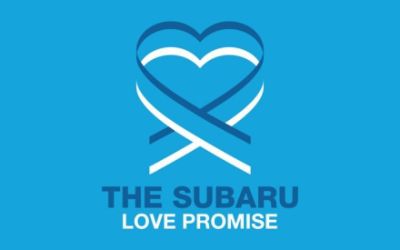 ---
Subaru & LLS Team Up for Local Cancer Patients - Erica B
Infusion patients receiving treatment at Sutter Roseville Medical Center received a heart (and body) warming surprise when AutoNation Subaru Roseville and the Leukemia & Lymphoma Society arrived with brand new, soft and cozy blankets for them to use and take home, along with art kits and several "messages of hope" from people out in the community. The Leukemia & Lymphoma Society was led by their Honored Hero, Emma (13), who battled cancer when she was only 3 years old and has now been in remission for almost 6 years. The patients' faces lit up when Emma arrived to hand-deliver to them their very own blankets to use while they received treatments. For patients going through infusion treatment and therapy, the process tends to make their bodies feel weak and cold."Some of them are here all day long, and sometimes with the medication they receive they get cold sitting back in their recliner," said Lynette Messex, Manager of the Sutter Roseville Infusion Center. That, mixed with the already low temperatures of the treatment center, make the blankets very useful and ease nerves while providing comfort for patients. In addition to the blankets, patients at the infusion center also received a box full of "messages of hope," which were all written by those who wanted to encourage patients on their difficult journeys. The messages were passed along to several patients and will also be displayed in the lobby so newcomers and other returning patients can feel supported at each visit AutoNation Subaru Roseville has donated more than 300 blankets to spread warmth and hope to those fighting cancer around Roseville, including those at the SRMC Infusion Center, since the partnership with LLS began four years ago.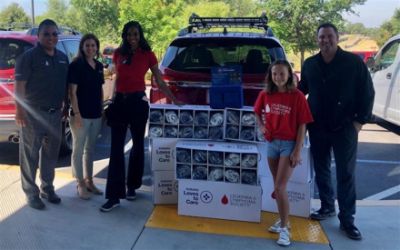 ---
Thank you, AutoNation Subaru! - Leilani F
Thank you to AutoNation Subaru for your continued support of the Placer SPCA. Through the Share the Love event, we received an extremely generous $48,000 which will impact the lives of hundreds of homeless and abandoned animals in Placer County. The average cost to care for one of our animals can be around $500 per animal and includes spay/neuter surgery, microchipping, medical care, training, food, shelter, and unconditional love. AutoNation Subaru's incredible donation will help the Placer SPCA continue it's efforts within the community to provide adoption counseling services, spay/neuter assistance and education, pet lost and found, behavior classes and workshops, humane education, collaborative rescue efforts, and volunteer opportunities. Thank you, AutoNation Subaru, for getting us one step closer towards our vision – that every adoptable companion animal in Placer County has a home.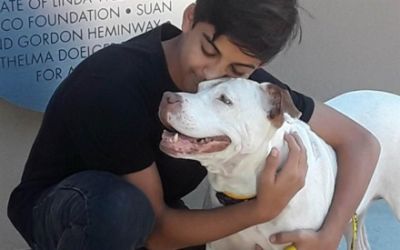 ---
Don't buy based on other people's opinions. - Steven V
While I was searching for my next Subaru, I ran into Brandon Reschler at the Roseville auto mall Subaru. I had set an appointment with him the day prior, and in other experiences, they are sometimes unavailable. This was not the case. He was readily available to talk with me about my next purchase. The car I had come to look at was transferred earlier that day so we just talked about options. I decided to wait until the 2019 Impreza was released and get the eyesight package. He just gave me information and didn't try to sell me anything. Of course, he was partial to Subaru's, but I didn't feel like I had to buy one that day or at all. He "kept it real" and I returned more than a month later to place my order and he was still just as helpful. Thank you Brandon! I can't wait for my safer Subaru to arrive!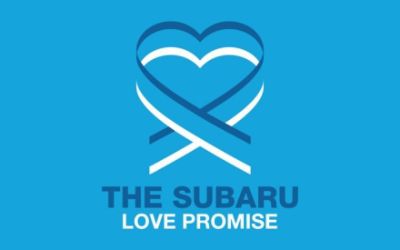 ---